Perspective, Reality, Confidence
$52 Monthly or Bi-Monthly
---
Unlike other cleansers, this pre-cleanse doesn't strip oil from the skin, leading to increase oil production and potential breakouts. Rather, it maintains your skin's natural PH balance while providing a protective moisture barrier for fresh, hydrated, skin.
---
Using aloe as an active ingredient, this effective and gentle cleanser wipes away dirt, sebum, and make-up stuck deep within pores, leaving you with fresh, dewy skin. Lightly infused with Pink Grapefruit, Geranium, and Blood Orange, it has a silky smooth texture that makes it easy to apply and rinse off.
---
Bursting with berry goodness, this antioxidant moisturizer contains berries that work together to help fight signs of aging. Cranberry and blueberry seed oil are rich in ellagic acid- which helps remove toxins in your body and fight inflammation. Probiotic extract, long known for improving gut health, also works as a topical treatment by increasing cell turnover and skin's ability to draw in moisture.
---
Blended with deeply nourishing superfoods, this luxurious oil-based serum offers your face a rich source of polyphenol antioxidants and anthocyanins which help calm inflammation and reduce stress while helping to brighten your complexion and hydrate your skin.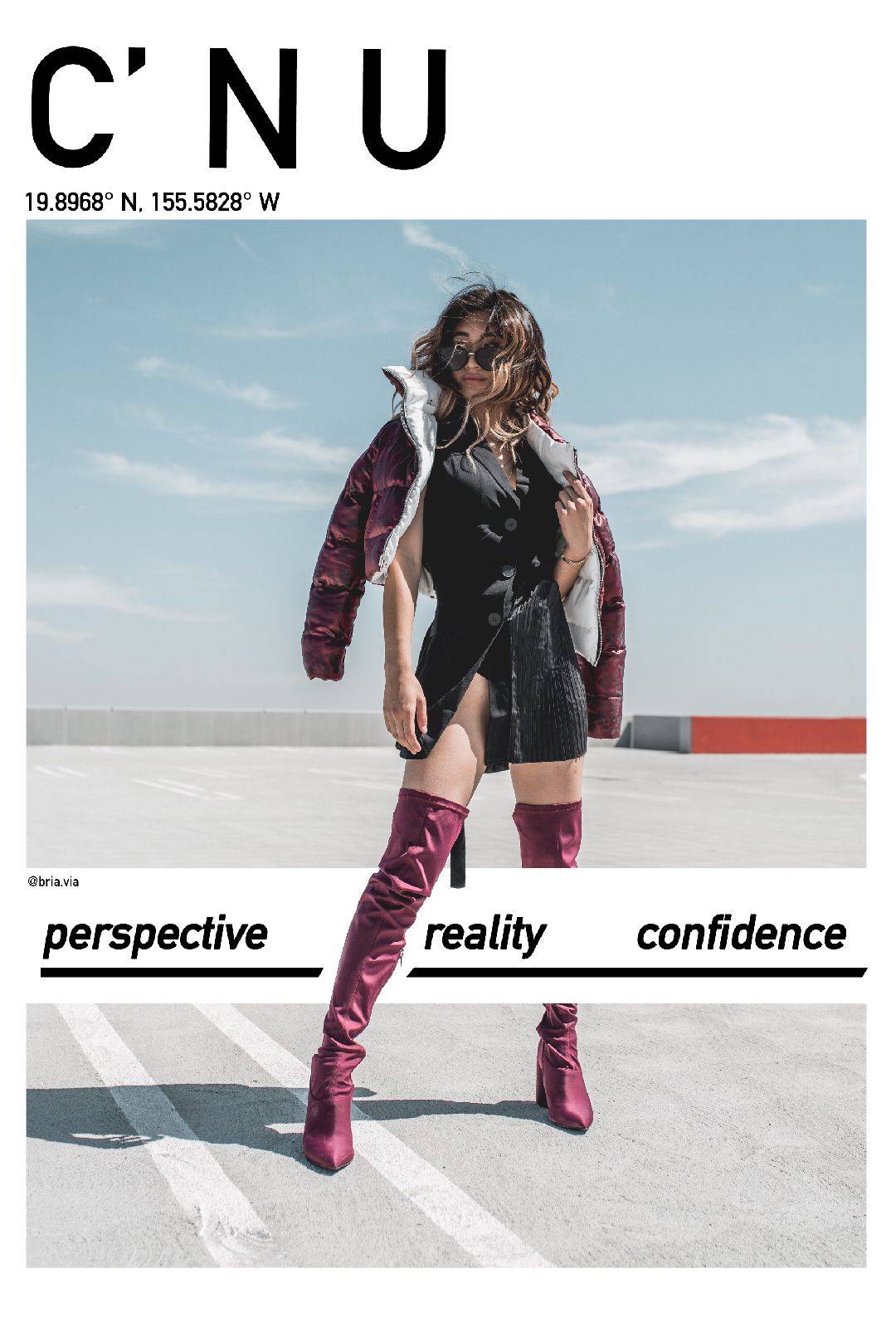 By putting you on the C'Nu box we want to call attention to the beauty that exists in each and every one of you. We do not focus on the typical world standards of beauty, instead we focus on how you view yourself. There is beauty inside each and everyone of us it just needs to be explored!
To be featured on the box follow @cnuskincare on Instagram and tag yourself in a photo of you and your box!